We are the Twentse Thestrals, quadball association at the University of Twente in Enschede. We were founded in January 2016 and have since then won multiple Dutch championships and travelled to various international tournaments, including three European Quadball Cups!
The beginning
Our team was founded in January 2016 by a group of students in Enschede, who each individually toyed with the idea of starting a team and then met each other through the internet. After some open trainings, a group of interested people was quickly brought together and we started to have regular trainings.
The team finally started playing competitively in the autumn of 2017. In our very first tournament, we already managed to win two games and finished 3rd out of 5 Dutch teams. Neighbourhood Cup, a tournament featuring teams from the Netherlands, Belgium and Germany, gave us or first international experience soon after.
Dutch champions
In spring 2018, we hosted our first tournament in Enschede – the Dutch Quidditch Cup 2018 at the University of Twente. Having the homefield advantage clearly played in our favour, and we managed to win the cup! Dutch champions in 2018 was our first ever title, but by no means the last.
Since 2018, we have won most tournaments and league seasons in the Netherlands, cementing our position as Dutch champions of quadball. While the team composition changed over the years as players graduated and moved away from Enschede, we have managed to maintain our high level of play, incorporated new strategies and made sure to learn from other teams across Europe wherever possible.
Thestrals go Europe
Every year, the best quadball teams from across Europe compete at the European Quadball Cup. And since 2019, we have been to all of them, steadily improving our game compared to the rest of our European competition. At the moment, all Dutch teams compete in Division 2 of EQC, which focuses on smaller quadball nations, but one day, we want to make it to Division 1!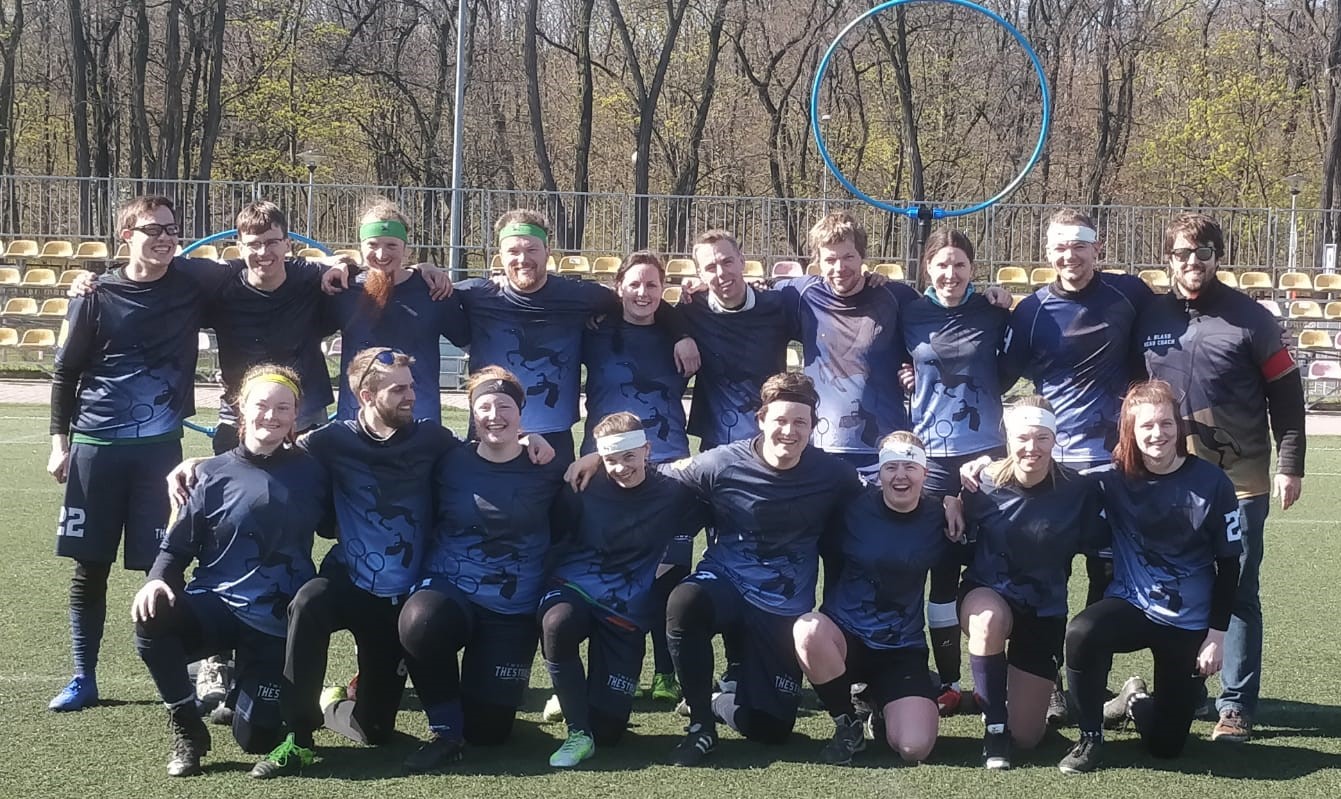 EQC 2019, Warsaw (Poland). 13th of 16.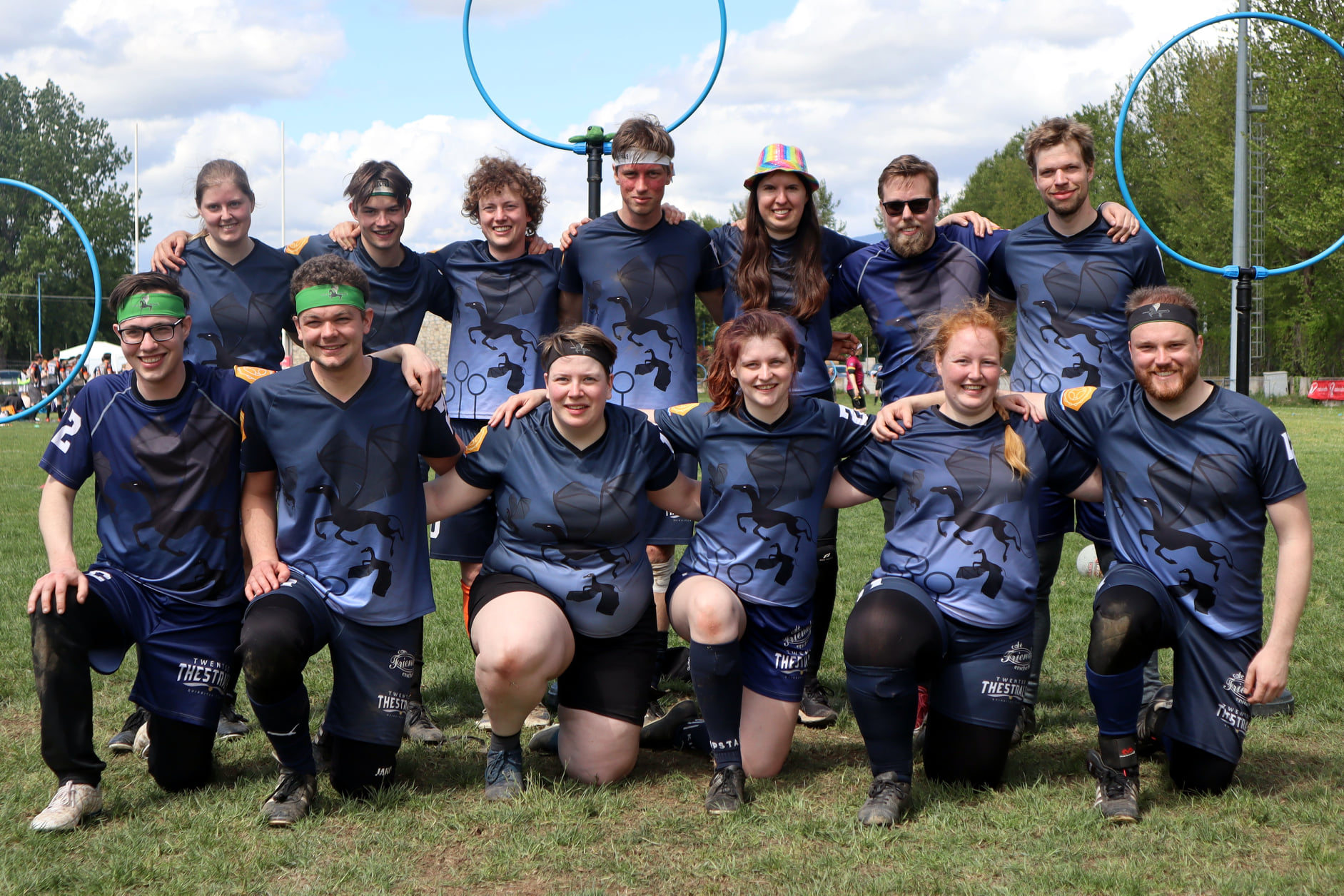 EQC 2022, Brescia (Italy). 13th of 24.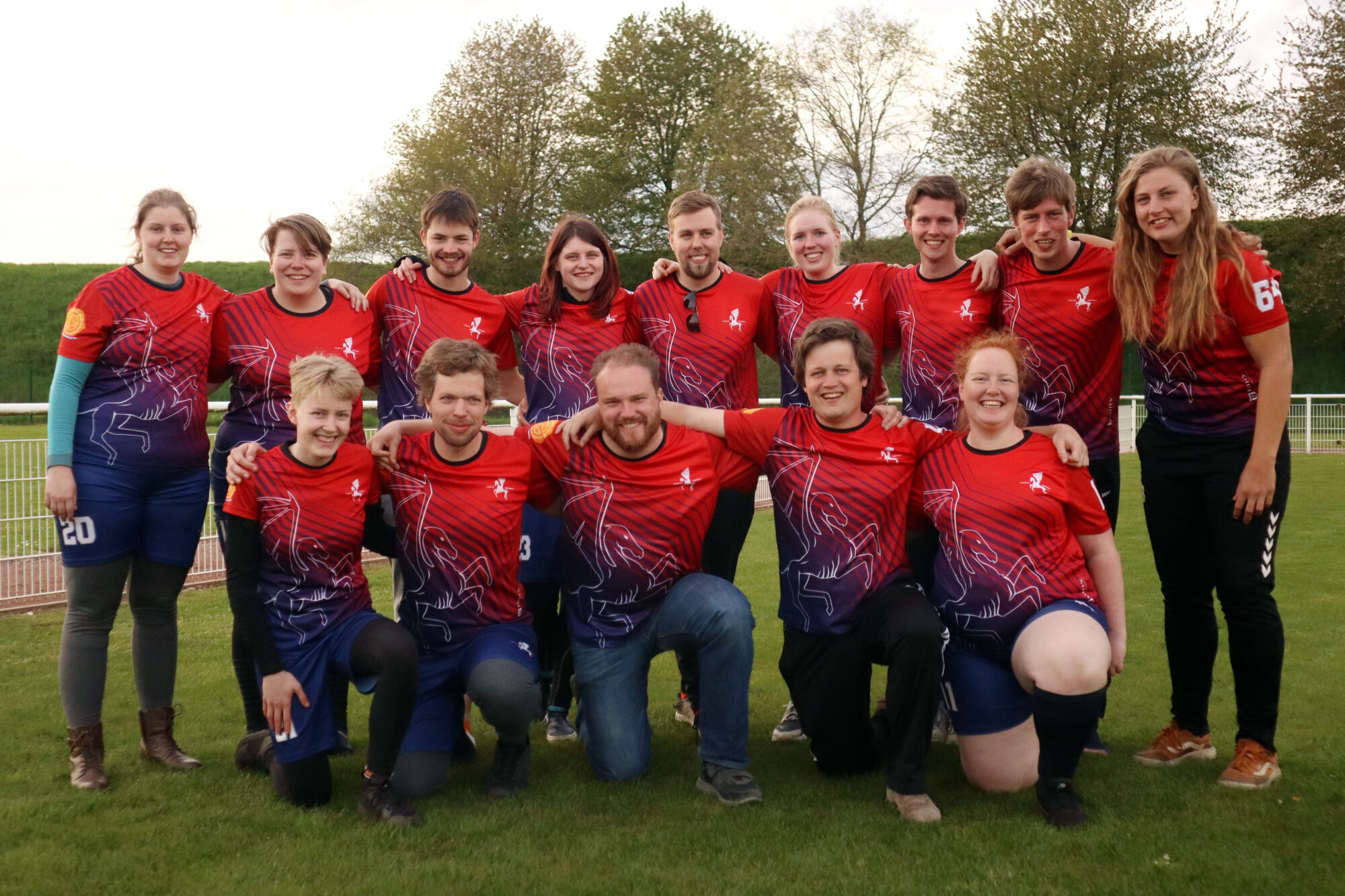 EQC 2023, Golbey (France). 8th of 24.