Have you always wanted to play quadball with your association, friends, or colleagues? Or are you trying to plan an unforgettable birthday or bachelor(ette) party for a Harry Potter fan? We are happy to help and give you a taste of our crazy sport!
We offer complete quadball workshops, including an introduction to the different game elements and proper quadball matches at the end. But of course we also tailor the programme to your specific wishes! Workshops can, in principle, be hosted on any sufficiently large, well-lit grass field. If you are interested in a workshop, as a group or an event organizer, please get in touch at info@twentsethestrals.nl.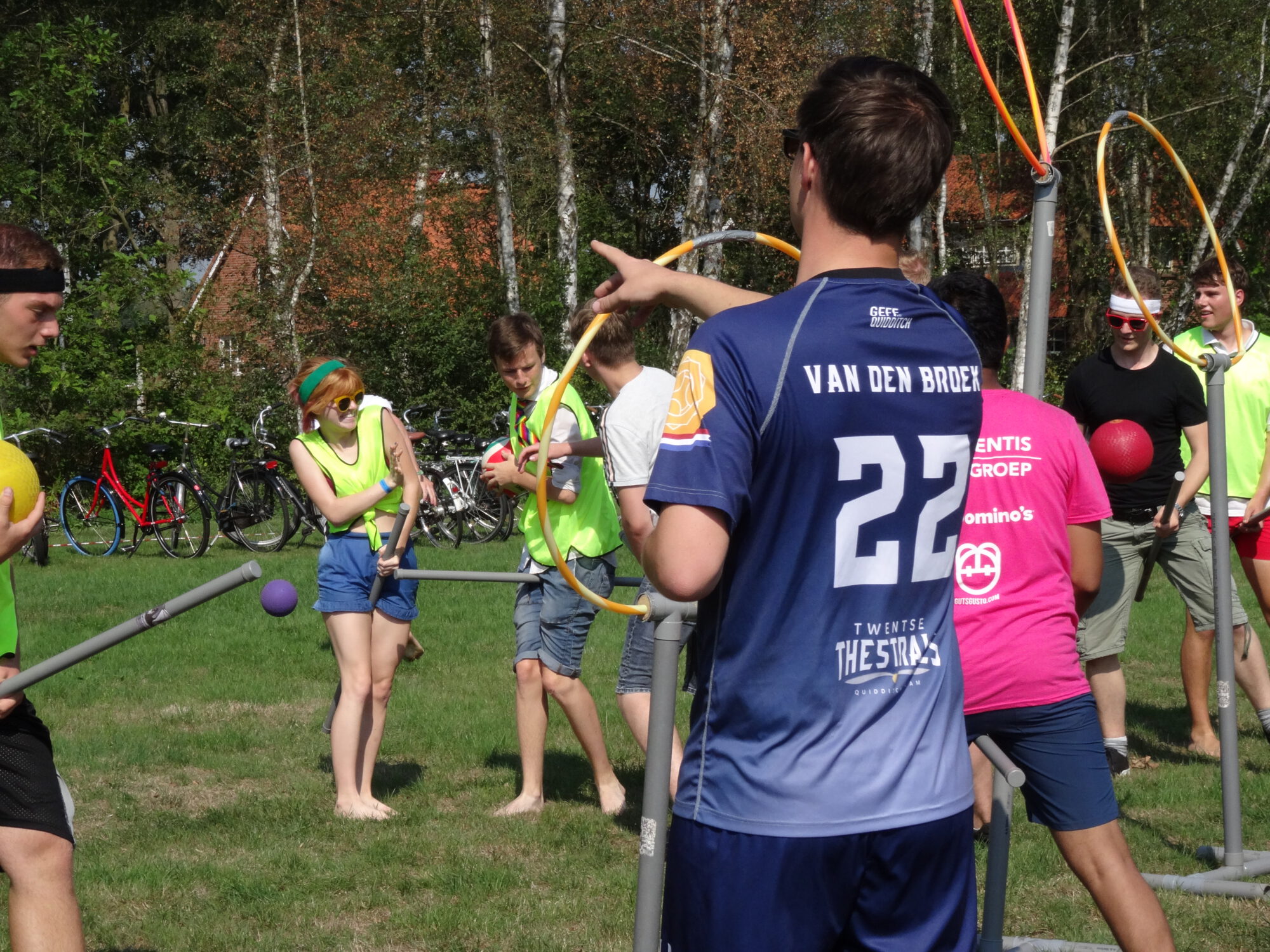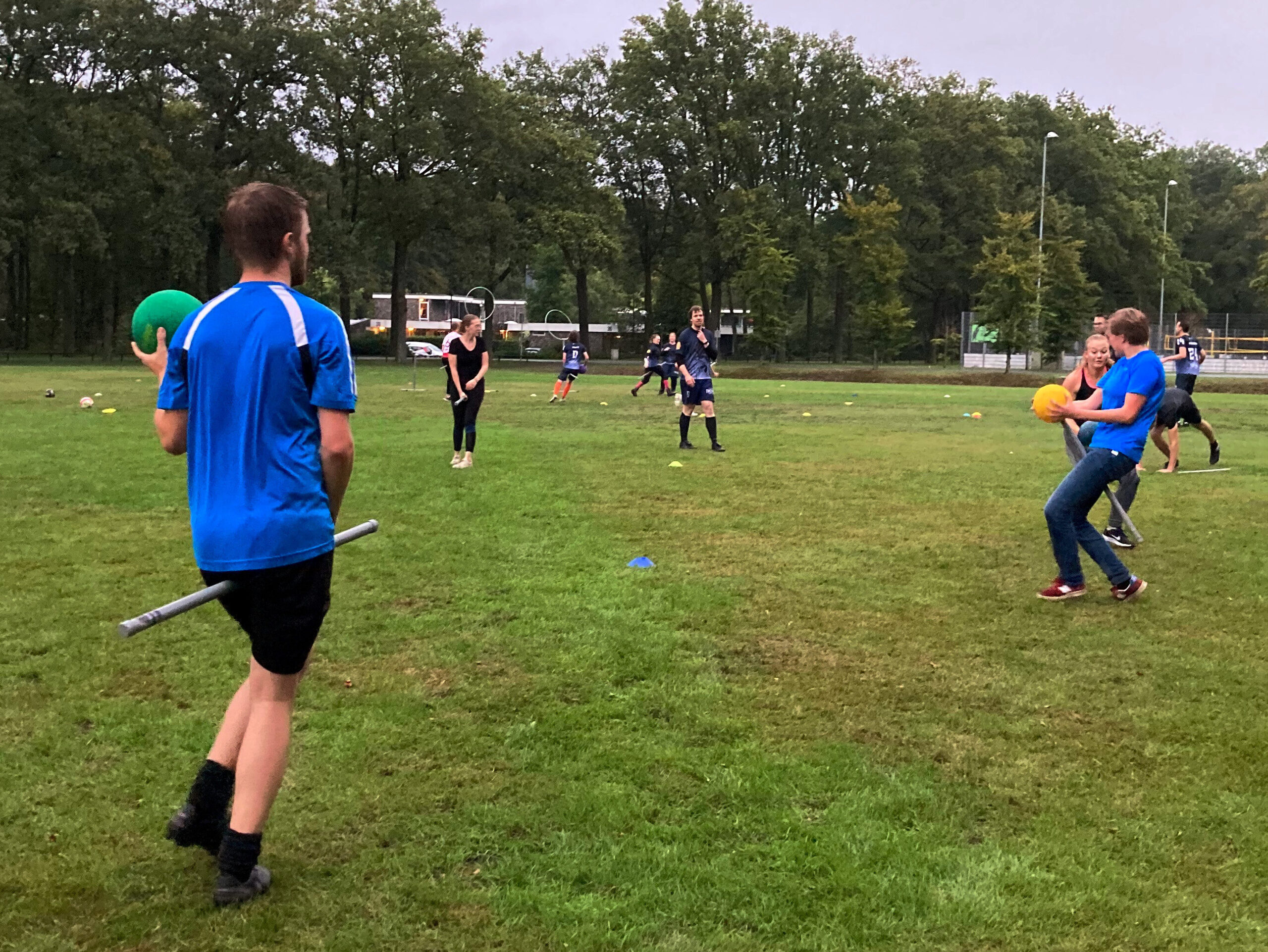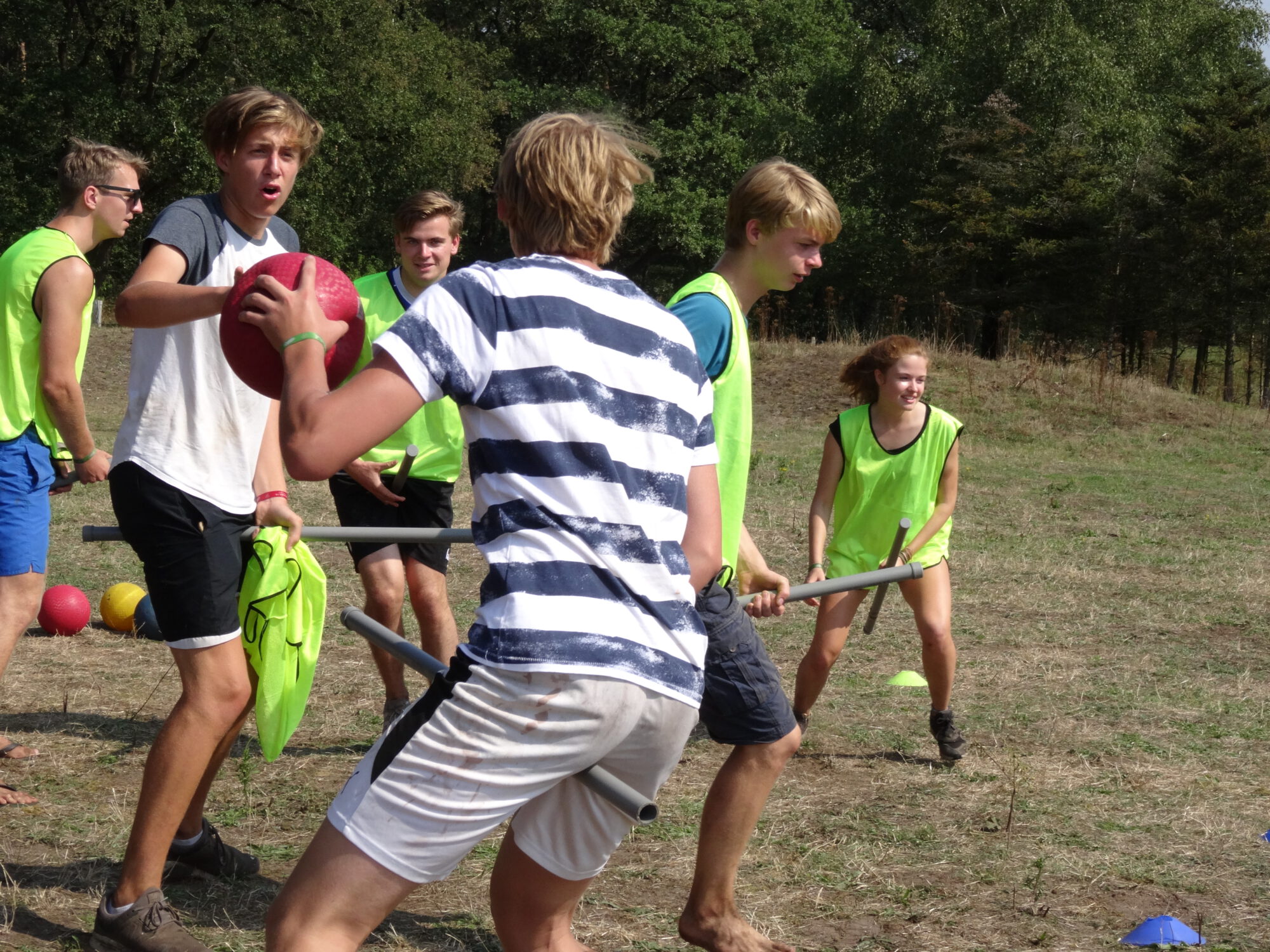 Workshop costs
The base rate is €50 per workshop. Depending on the time and amount of people costs may increase.

Included:
2 to 4 trainers (depending on group size)
Rent of the materials
Certified first aiders including first aid materials (just in case)
Not included:
A €100,- deposit for potential damages to our materials
Potential travel costs (outside of Enschede)
Potential field renting costs
Want to know more? Get in touch at info@twentsethestrals.nl!